Electronic stage Sparker is customized special effects equipment for stage, party and wedding.
The equipment adopts dual 433MHz wireless communication control and DMX-512 standard.
The control system is simple and easy to use.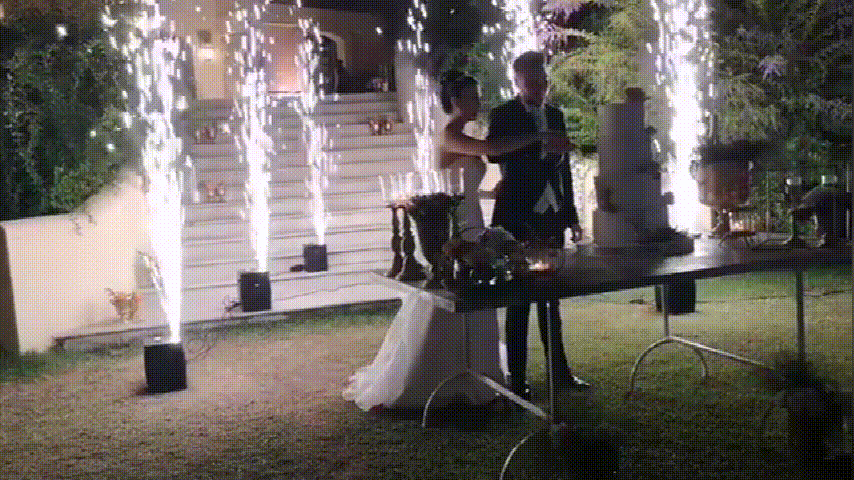 It is safe without gunpowder, zero pollution, and can be used indoors and outdoors.
It has tilt protection, chassis over-temperature protection, movement over-temperature protection, abnormal movement temperature protection, and machine current overload protection.
One-key start, remote control under no console mode supports multiple special effect modes.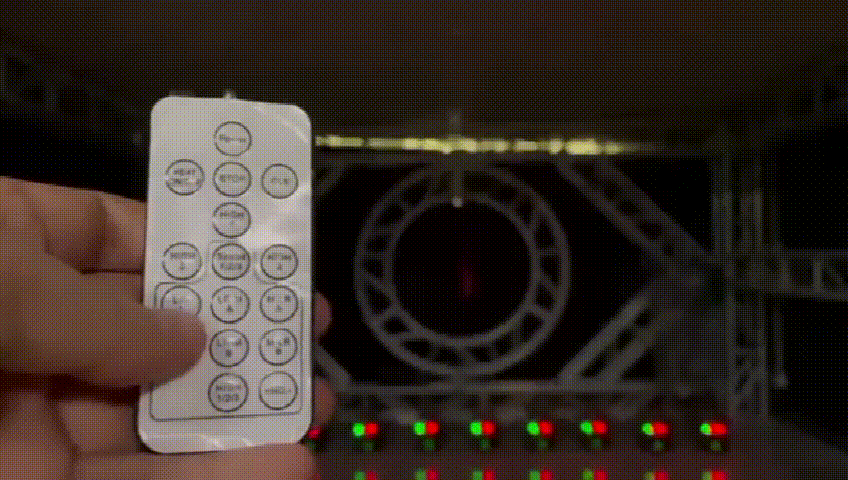 【MINI VERSION】The new technology makes the metal powder unheated and safe. No fireworks, touchable. The spark height is ad justable from 2 to 5m. Widely used in bars, parties, nightclubs, concerts, weddings, opening ceremonies, arenas, entertainment programs, hotels, building openings and other celebration activities.
【WAY TO CONTROL】Support remote control and lighting console DMX512 two ways, the remote controller has three gears to ad justdifferent heights.
【POWERFUL PERFORMANCE】LED stage special effect machine input voltage is 110V / 220V 600W, Theelectronic music sprayed by the machine can be touched by hand, and the height of the sprayed can be adjusted.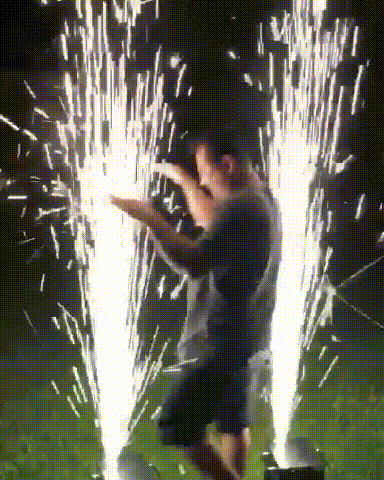 【COMPARED WITH TRADITIONAL FIREWORKS】This machine is safer, environmentally friendly andeasy to transport. Widely used in various large and medium-sized performances, weddings, discos, nightclubs and other occasions.Flame green environmental protection and safety no hidden dangers, no gunpowder, no open flame, mild and not hot.
【100% SERVICE】Our products are rigorously tested.If you have any questions, please feel free to contact us. We will get back to you within 24 hours.

Technical Parameters
Size: 185 × 165 × 245 mm
Weight: 5.5 kg
Input parameters: AC 220 V 50 Hz AC 110 V 50 Hz


Working power: 600 W




Working temperature: -10℃~50℃




Spray height: large consumables (3~5m) medium consumables (2~3m)




Spray direction: vertical upward




Interface type: Dual DMX interface, dual AC power interface




Control mode: remote control 433MHz control, standard DMX-512 signal control



packing list


Firework machine




The shipment is packed in a carton


We do not include consumables

How To Use Cold Spark Machine | Indoor Sparklers Tips