---
SHARPEN YOUR BLADES THE EASY WAY!
Tungsten carbide technology makes this sharpener capable of extending the life of your knives. Its Power Grip suction cup base makes it attach securely to any smooth counter top or smooth surface without a need for any securing tools. You can sharpen your knives safely and single handed when it is attached.
It can sharpen all types of knives, including serrated knives.
Compact and and portable. This helps to make the knife sharpening process virtually effortless.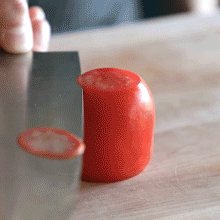 Perfect design
The biggest difference between other sharpeners and our Prime Suction Cup Sharpener is its super hard Tungsten carbide blade, which gives his knife a new thread.

Do whatever you want
Our Prime Kitchen sharpener has powerful suction cups and unique lock treasure system. There is no danger of slipping or stabbing, ensuring your safety!

Fast and convenient
Suitable for most knives, such as chef knives, butcher knives,
hunting knives, pocket knives, etc..


High-quality and durable materials
Although the imitations are similar, they all have steel blades that will stop working after some time.

The tungsten carbide blade has unlimited resistance usability.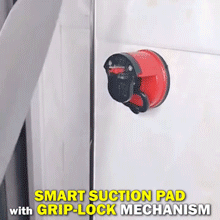 OUR 5 POINT CUSTOMER PROMISE:
FREE Tracked shipping for every order.
24/7 customer services. Please contact us if you need assistance.
Safe payments via Credit/Debit card and/or PayPal.
A full warranty for 1 year.
A "no returns needed" policy -  which means that if you have an issue with our product, we'll simply replace it for you - no questions asked and no need to return the item to us.